May 27
Party on Park
Location:
Park Street, Tupper Lake
Kick off summer 2023 with us on Park Street! 
Join all of the businesses on Park Street, old and new alike, as we kick off summer 2023!
Park Street will be closed to traffic for this event. The party will include vendors, food trucks, a DJ, and more, for a day filled with fun in Tupper Lake!
Join us for live music, free drinks, and all sorts of fun festivities. Mark your calendar, and come on out to Tupper Lake for the #PartyOnParkStreet!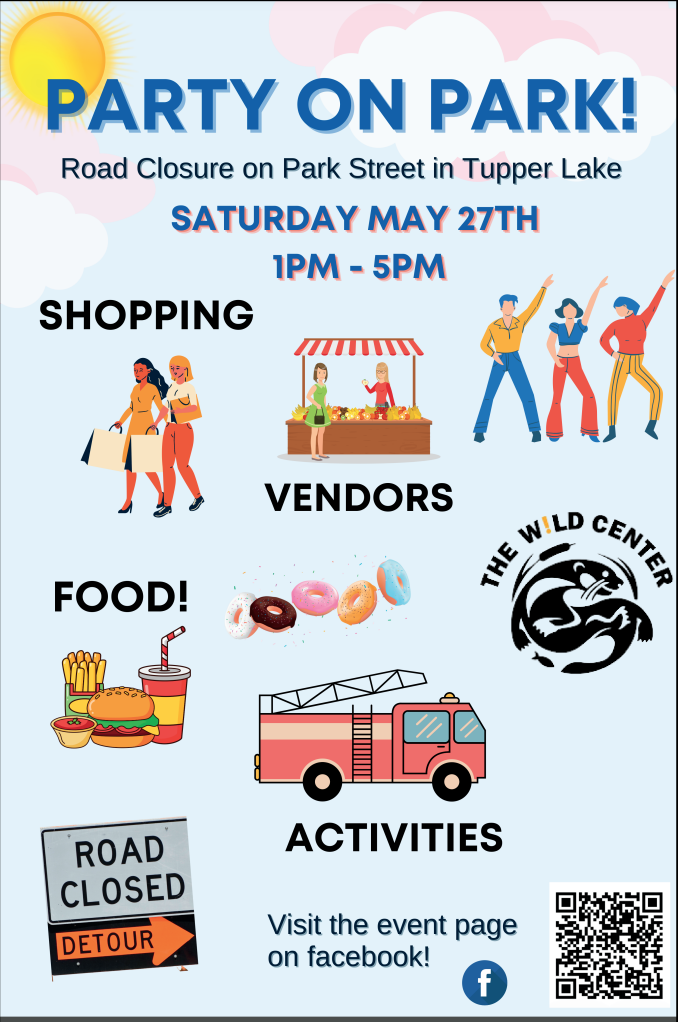 Stores on Park Street will be open as well as vendors lining the street. Food, music, beer tastings, and more will be going on throughout the day. Bring the whole family and kick off summer in Tupper Lake! 
The Great Adirondack Garage Sale is also the same weekend! There will be a few stops for that in the Party on Park event!
More is being added daily! We're all super excited to kick off summer in beautiful Tupper Lake NY with you all! 
Phone Numbers
Websites
https://www.facebook.com/events/642774934349975/?ref=newsfeed
PDF Attachments
Dates
Admissions
$