February 3
Northern Challenge Ice Fishing Derby
Venue:
Tupper Lake Sportsmens Club
Location:
Lake Simond Road, Tupper Lake
Come Fish in One of the Largest Ice Fishing Tournaments in New York State!
Each year, on the first Saturday in February, anglers from far and wide travel to Tupper Lake for the annual Northern Challenge Ice Fishing Derby. This northern pike contest populates Simon Pond with over a thousand fishermen and women who compete for over $40,000 in cash and prizes. Whether you are a participant or a spectator, this is a "must-see" event to add to your winter calendar.
Saturday, February 3, 2024
Time: The tournament begins promptly at 7 a.m. and continues until 3 p.m.
Location: Simon Pond, Tupper Lake, NY (Tupper Lake Sportsmen's Club, 116 Lake Simond Road)
Participant Fee: $35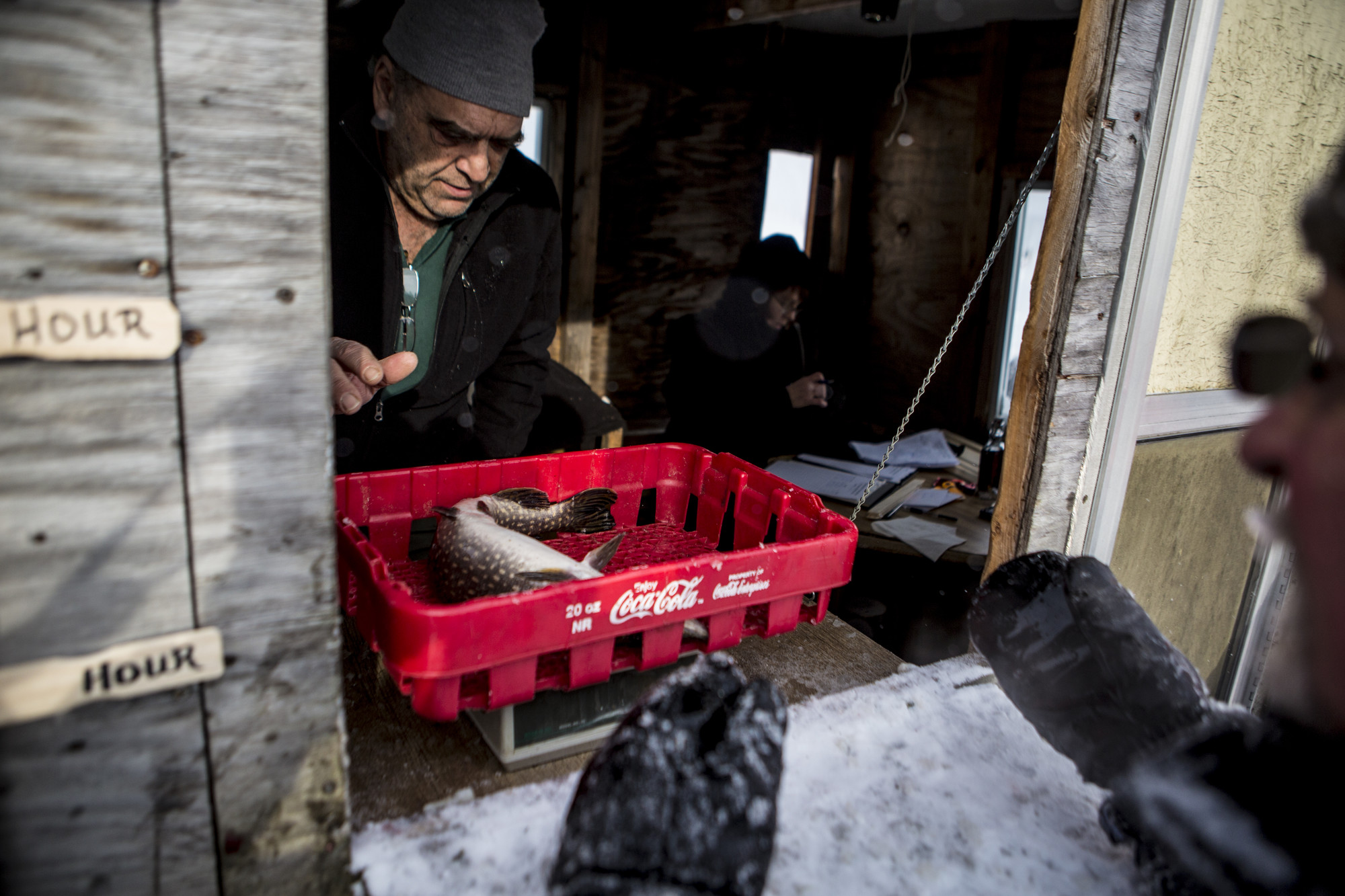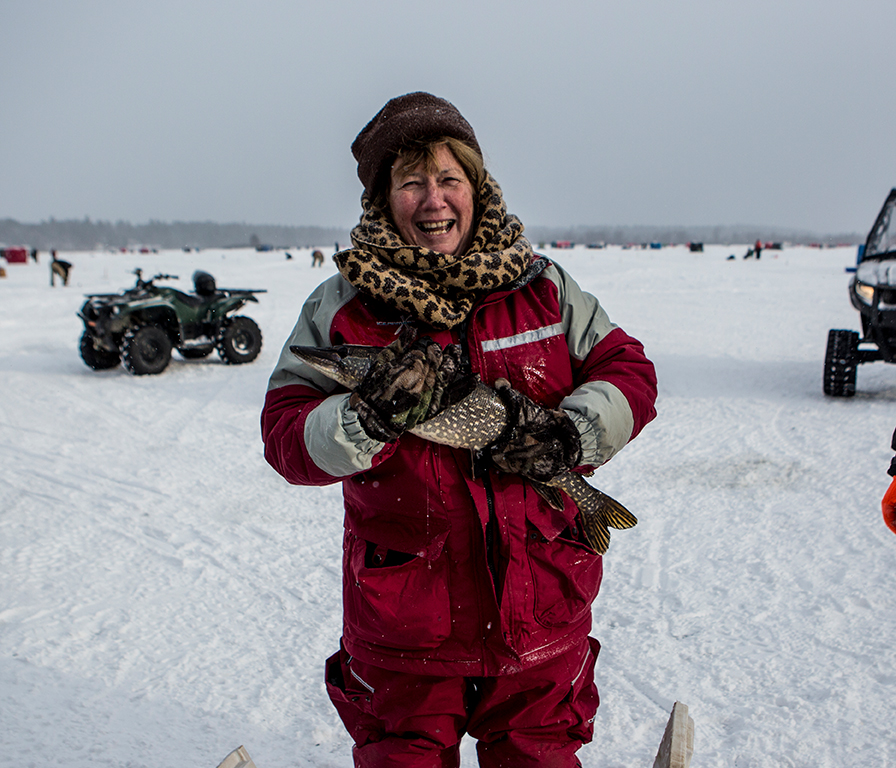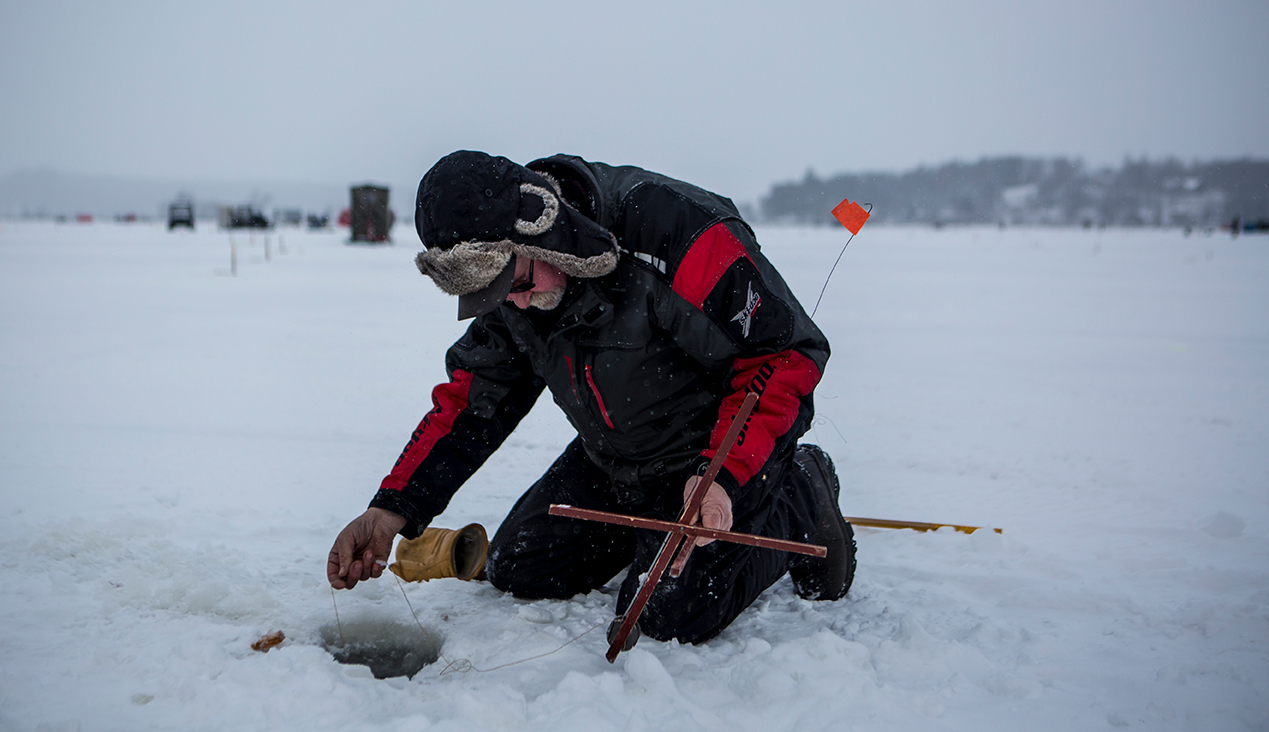 Prizes:
2023 Prizes that were given out:
A total of over $35,000 in cash and prizes.
$800 is given away every hour for the largest fish.
Over $6,500 in miscellaneous door prizes -- including, but not limited to: power augers, ice fishing shelters, underwater cameras, fish finders, a Go Pro camera system, tip-ups, gift certificates, and more. 
Two 4-wheelers will also be given away as door prizes.
A "Lunker Pool" (where half of what is taken in goes to the person with the largest pike) 
Plus Five 50/50 raffles
Lucky Fish Drawing - 1 drawing every hour for 8 hours. The winner takes home $50 just for entering a fish.
The "catch and release" Northern Challenge Ice Fishing Derby is hosted by the Tupper Lake Sportsmen's Club.
Cool Fact: The award-winning fish from 2015 weighed in at 16.62 lbs. He was caught and released back into the water - so he is out there, growing and waiting for you to drop your line! 
Additional Information:
Registration Fee: $35 (For an additional $10 you can enter into the Lunker Pool)
Event Day Registration: Registration begins at 4 a.m.
Tupper Lake Sportsmen's Club: 116 Lake Simond Road
Questions? Contact Dave at (518) 359-9715
In the case of unsafe ice, all prizes will be given at noon by random drawings - you must be present to win.