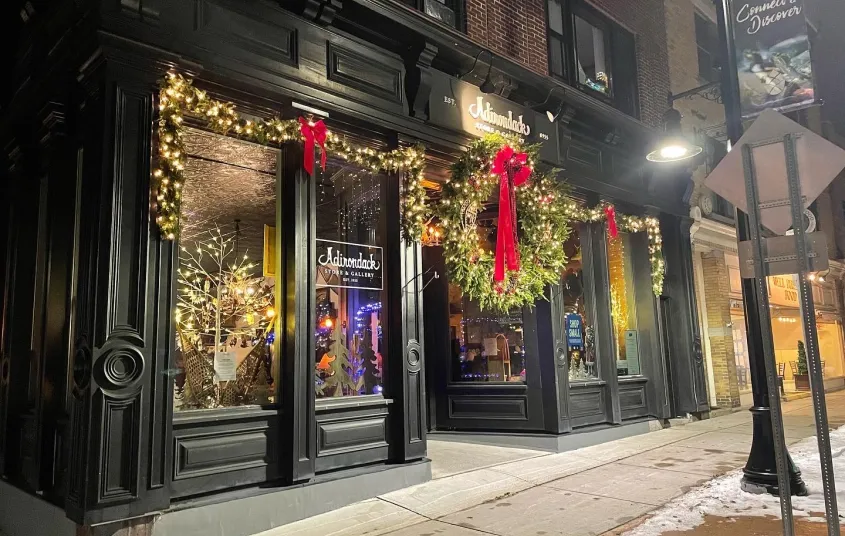 https://www.tupperlake.com/paddling/tupper-lake
December 15
Tupper Lake Holiday Stroll
Location:
Route 30, Tupper Lake
Enjoy a festive event in Tupper Lake!
Join us for the Tupper Lake Holiday Stroll happening December 15th and 16th! Come take a walk down a festive Park Street, December 15th from 4 - 7 p.m., or Saturday, December 16th from noon to 7p.m. Beautifully lit trees, stunning storefronts, and some fun holiday activities are to be expected.
What's happening
The Tupper Lake Train Depot will be open with vendors ready to help you wrap up your holiday shopping. 
Find holiday shopping deals right before Christmas and get yourself into the festive Holiday Spirit this year in Tupper Lake! 
Park Street businesses will be aglow with white twinkle lights, visited by a few special guests (Santa, the Grinch, and Ollie the Otter), and full of family fun!
The Town of Tupper Lake & The Tupper Lake Public Library are offering a craft and moving night for children on Friday evening. Children must be pre-registered to attend. Check back for registration opening! 
Raquette River Brewing will be hosting their annual Tree Decorating Party Saturday, December 16th where Santa is going to make an appearance.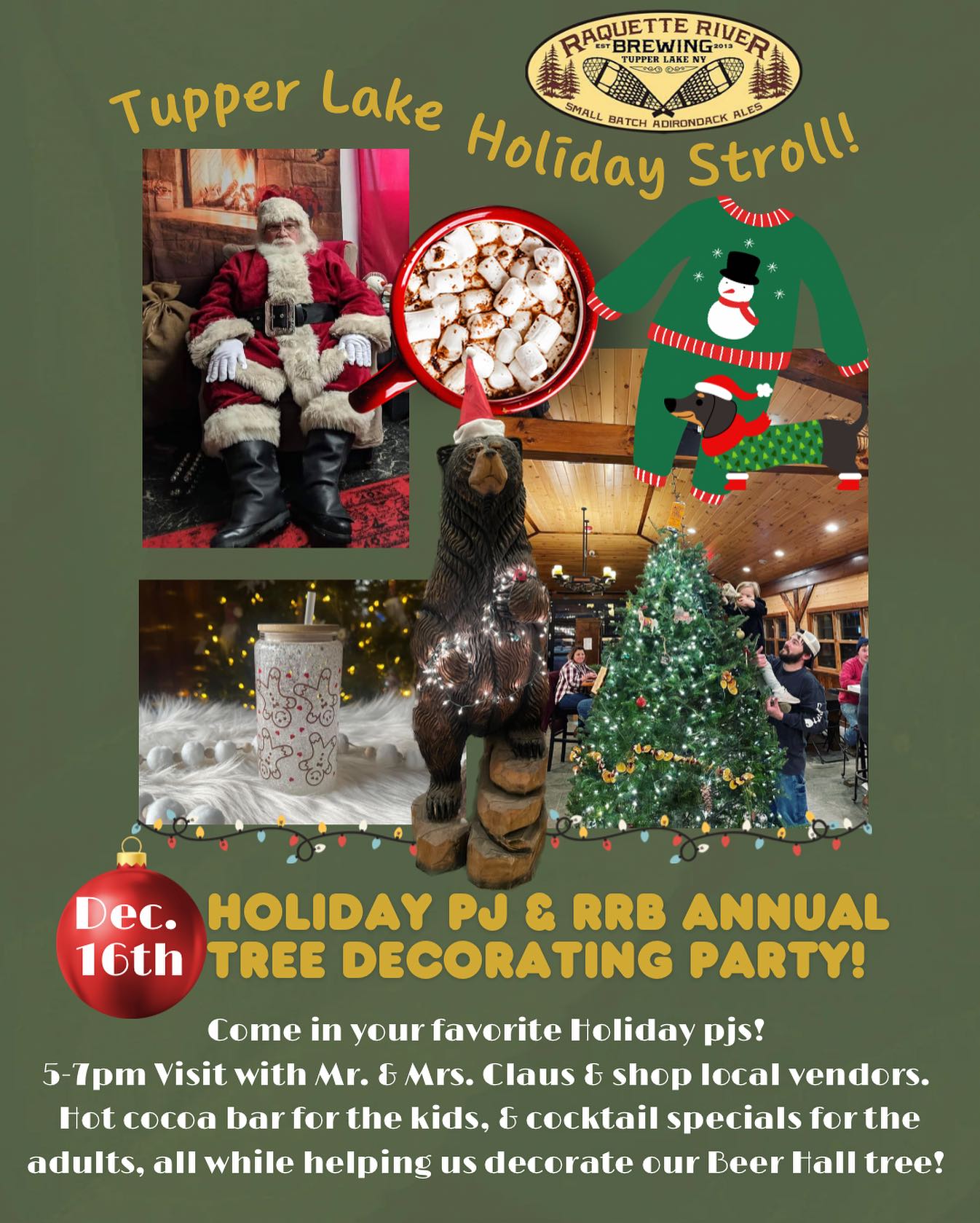 This event is brought to you by the Businesses of Tupper Lake.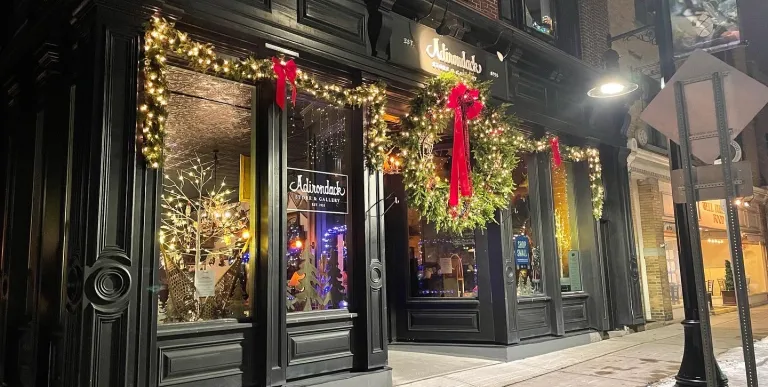 Dates
Admissions
Free